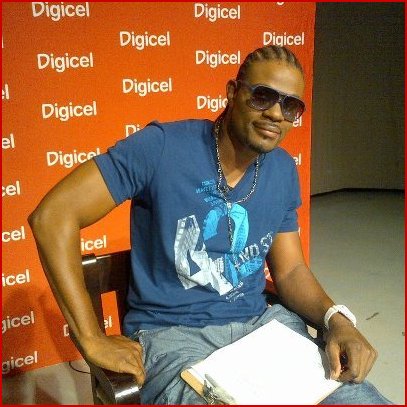 HOT SEAT:

"If I'm in a position to help somebody I am going to help."
Among Jamaican singer-songwriters who've been ardently paying their dues over the course of the past seven years, Damian 'D-Major' Codlin is probably at the top of the list. Now, he's been thrust into the spotlight with a new gig as one of the four coach-mentors on

Digicel Stars

. And it's a great opportunity that he's grabbed onto with both hands because, as he explains, he has much to offer:
TALLAWAH: Why was it important for you to accept the offer to be a mentor on

Digicel Stars

?
D-Major: I am always rooting for the underdog. If I am in a position to help somebody achieve I am going to help. I have always been that type of person. Even in the studio, if an artiste is having a problem with lyrics or something that needs to be fixed, I'm always jumping in to help. And that's a side of me that people don't get to see.
So how do you respond to critics who believe your being selected was ill-advised?
People will talk, people will say stuff. People respect potential but they respect achievement more. That is how life is, and that is how the world is. But I think I have garnered enough to be able to take on this job. There are a lot of hit songs that were co-written by me and I work with a lot of fellow artistes.
What would be your advice on what it takes to be a successful soul-R&B singer?
First of all, you have to love what you're singing and be willing to put yourself into the song. You have to make it that people can be able to relate and love what you're singing. Because soul is about that passion from within. It haffi connect.
Speaking of connection, your popular R&B-flavoured single "What Love's About" is a bonafide hit on radio and video playlists.
It's been doing super, super well in places like Kenya and across the Caribbean. And I'm surprised at the calls and the tweets I am getting from some of these places. It's doing very well on the reggae charts. And it was actually written while I was in front of the microphone. That's a new thing that I'm starting to explore so that whatever I am feeling at the time comes out in the song.
Any truth to the rumour that you're singing about a special person in those lyrics?
I've never written a song from a personal experience. I've never done that. But people ask me that all time because the lyrics sound so detailed. But that's how I like to approach my style of songwriting.
Random question: Which do you desire more – fame or wealth?
(

Laughs

). Probably wealth, because I'm more of a team player.
Who is your mentor or icon of the moment?
Wow, I have so many, but I learn from everybody. Initially I've looked up to singers like Sam Cooke, Stevie Wonder and Brian McKnight, even R. Kelly. They really inspire me.
Tweet
Follow @TALLAWAHezine